Integrate and Automate your Business
PipeGears lets you build serverless integration and automation quickly by visually snapping together modules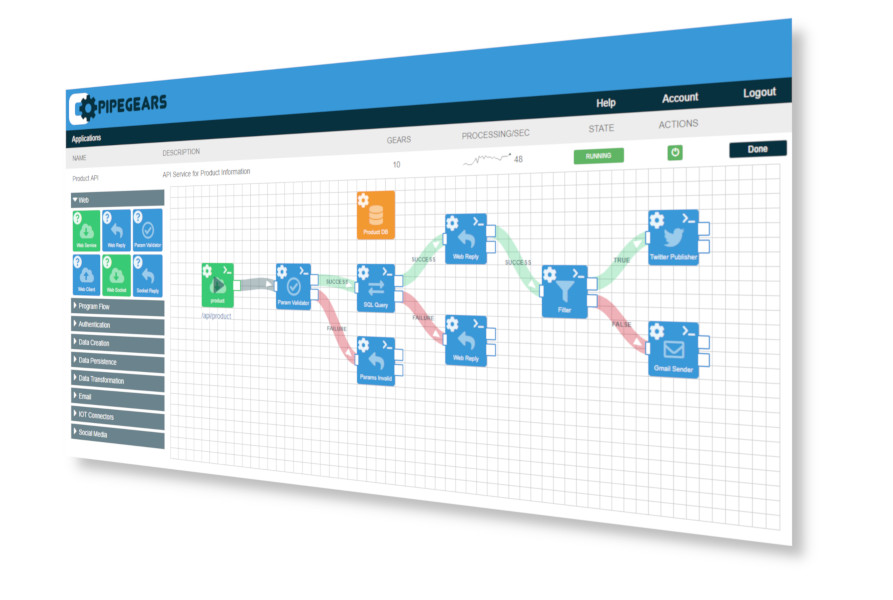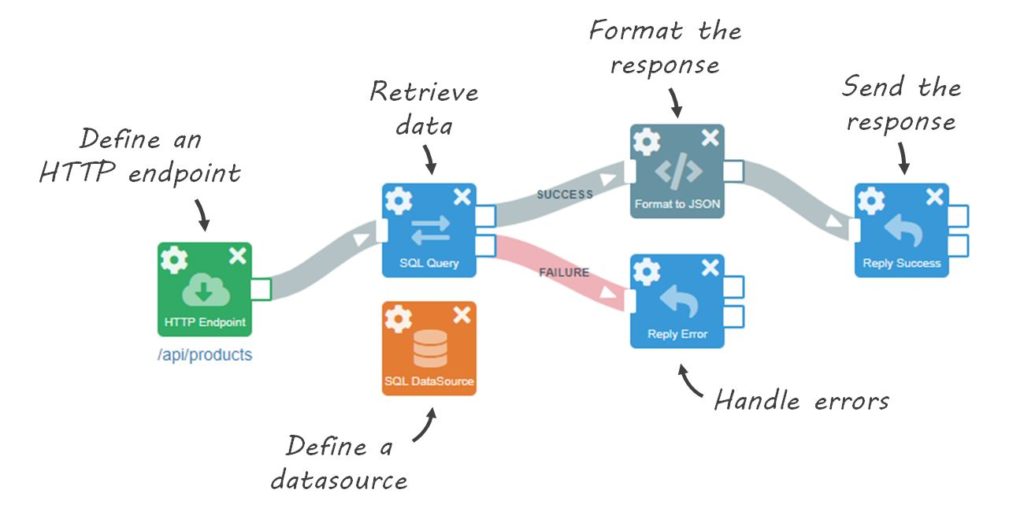 With PipeGears you can build serverless integration and automation flows for any cloud service, API or business system.  It allows you to create webhooks that receive information from any service and trigger an automation flow. For example, to query a database, send an email, post to social media, or create a task in your project management software.
You can create scheduled jobs that run exactly at the times you want, at up to one minute intervals. Or at business-centric times, like the first Monday of every month. It allows you to create complex integrations that branch into multiple conditional flows. And there are no limits on the number of triggers, steps, integration points or operations that you can perform.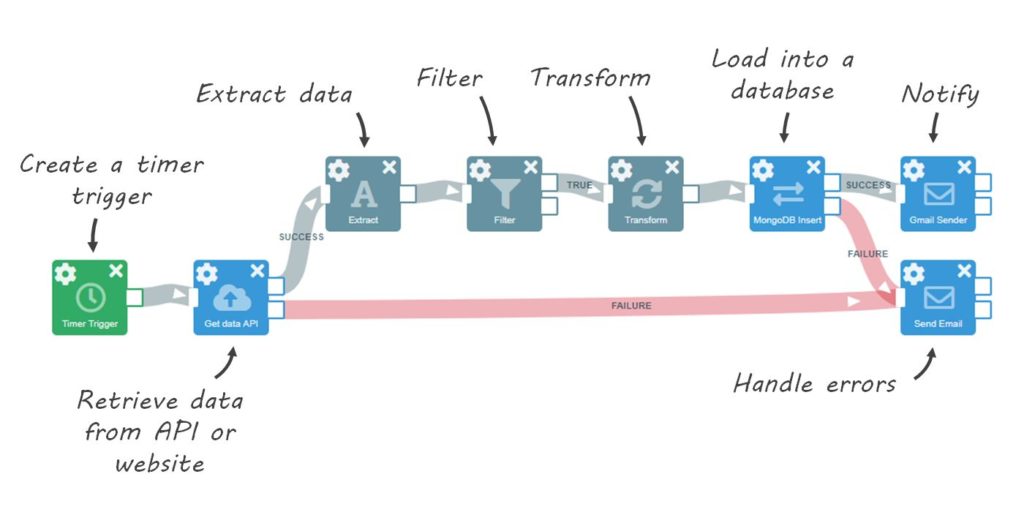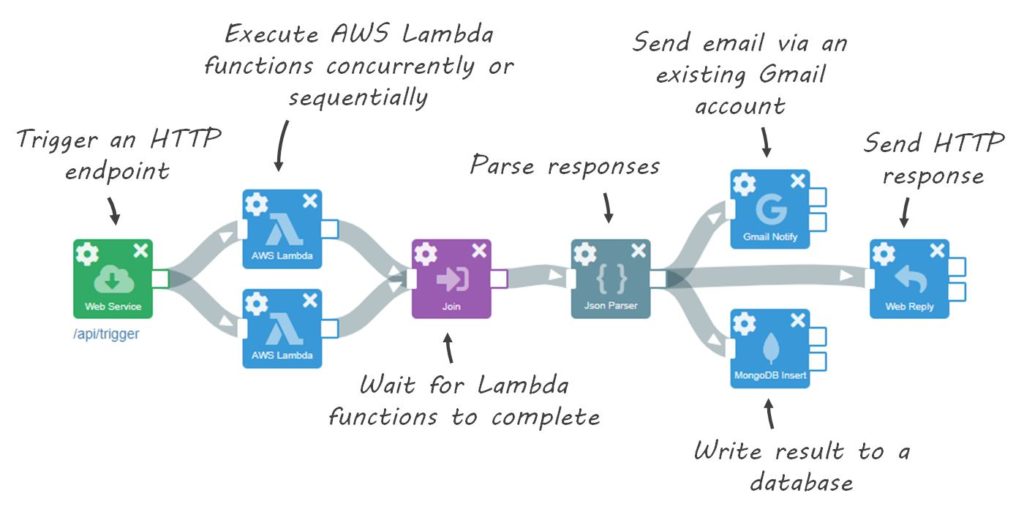 Execute Serverless Functions
PipeGears lets you integrate your serverless code on AWS Lambda. It can trigger Lambda functions directly, without needing AWS API gateway. Execute Lambda functions sequentially or concurrently and integrate them into your automation flow. Or run your serverless code at scheduled intervals with a timer trigger or cron scheduler.
Create webhooks to integrate with any system
Run scheduled jobs at timed intervals to automate processes
Integrate with 3rd party APIs, social media and cloud services
Build Slack bots and integrations quickly and easily
Automate workflows and backend processes
Enable integration and automation with serverless microservices
Send and receive email
Send and receive IOT data via MQTT
Connect to remote databases, including MySQL, MS SQL, PostgreSQL, MongoDB and Snowflake
No code to deploy, just press start and it's live in the cloud
With serverless integration, you don't have to worry about hosting or managing servers
Secured SSL endpoints are automatically provisioned
PipeGears Overview
Watch a high level overview of PipeGears to learn how it can help your business.
How a PipeGears Application Works
PipeGears applications are composed of application flows. This brief technical overview explains the key concepts.
Simple Flow Demo
PipeGears provides a dataflow programming model that is intuitive and powerful. This short demo shows how to build your first PipeGears application.
Database Driven REST API Demo
Creating a simple REST API that fetches data from an SQL database and provides it in JSON format, then demonstrating how a frontend client would access it.